Go on and download a PDF description of my Copywriting Mentorship intensive program (STARTING SOON! gathering a group right now):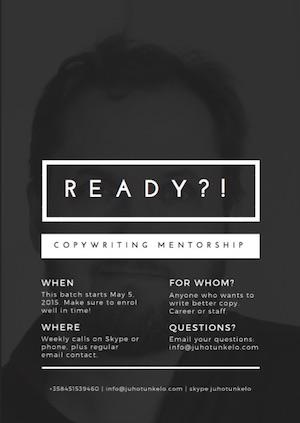 Juho Tunkelo's Three-Month Copywriting Mentorship
Right-click/Ctrl-click to download the PDF to your computer.
Click here to see the full program details.
I hope to see you among my esteemed mentees!

Juho Tunkelo
PS. If you missed the video intro, you can still see it here.