Juho Tunkelo is a widely respected Direct Response Copywriter, occasionally available for a variety of writing jobs for online and offline projects.
His specialty lies in combining traditional direct response copywriting with high caliber persuasion tactics and even visual conversion strategies, to create the absolute maximum conversion rates. 
If you've been following the Internet Marketing arena for some time, you've more than likely seen his behind-the-scenes work in some product launch or another.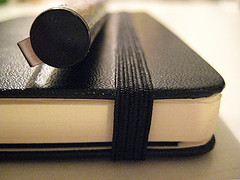 Whether you're looking for the best writer for sales letters, email marketing, opt-in pages, video marketing or e-commerce, Juho has done it all. He will wield his widely regarded skills to lift you to a whole new level of profitability!
If you're interested in hiring Juho, start by firing an email to info (at) juhotunkelo.com and describe your project the way you see it.  We'll get back to you with a courteous reply, normally within 48 hours.
To get a more detailed idea of working with Juho (including testimonials from current clients), feel free to visit his copywriting services home page by clicking here.

PS. Make sure you read at least a couple of the value packed articles on this site, such as "I Have A Great Brand Do I Still Need Copywriting?" and if you prefer to do things on your own, start with "Common Mistakes of Rookie Copywriters". Get in there… then get in touch!
PPS. Do you run an online store that sells physical goods? E-commerce conversion is one of the specialties Juho has developed into a delicate  art of maximum profitability. To get an idea of how it works, start by taking a look at this free presentation.
A Small Sampling of Juho's Client List…
Internet marketers…
Software companies…
Alternative Health…
Health & Fitness…
E-commerce…
…And Many, MANY More! Contact for Further Inquiry