"What Famous Copywriters Normally Share


Only

 With Each Other, If Ever…
In Bars and Back Alleys!"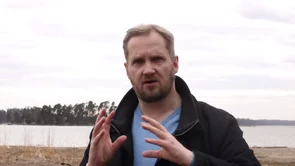 Dear online business lover,
In late 2012, I made a dramatic decision.
I'd been publishing a PRIVATE copywriting newsletter exclusively for my highly regarded and lovingly well-paying customers every month. Sometimes twice a month.
But suddenly I had this feeling… this was a tragic disservice to everyone else… and even to myself! 
Because I realized…
YOU need the highest caliber marketing & copywriting education FREELY available anywhere.
YOU need to see the precise mechanics by which…
…healthy stacks of dollar bills get engineered from thin air every day…
…through the sheer power of using the right words, in the right ways.
My customers and I already know this stuff, and the hair-raising profit increases it can generate for ANY business, online or offline.
I dare you to put it to use – even a TINY bit of strategic copywriting WILL increase your profits!
So here's what you'll find inside the FREE, monthly PDF newsletter offering:
Timely marketing insights you can use to profit here and now… every single month
Some of the greatest marketing in the world, deconstructed and taken apart so you can use it in your own marketing pieces
Practical sales copy 

tips you can use as soon as TODAY

 to get better response

Stories from the trenches

 – case studies and experiences from the world of high-stakes marketing give you insights into going for more
…and much, MUCH more.
So if you wouldn't mind a monthly raising-of-levels in your business, then you'll fit right in!