Press play to hear what I can do for you:
Juho Tunkelo is a seasoned online marketing strategist, direct response copywriter and conversion optimization expert.
As a career writer, he also trains business owners in the art of profitable copywriting.
Over the past 15+ years, Juho has engineered dramatic marketing breakthroughs for his clients in areas as diverse as fitness, e-commerce, technology, mobile, software, politics and natural health. And of course the business of marketing itself.
As a consultant, he has helped numerous businesses multiply their results using hardcore direct response marketing. His clients include ambitious entrepreneurs, small businesses and startups, e-commerce operations, as well as Fortune 500 corporations.
He also has a knack for uncovering the latest emerging trends in marketing, and making them understandable and usable for business owners, often spiced with unique technological innovations.
Juho currently lives in beautiful Helsinki, Finland and travels every chance he gets. Luckily though, his wife and two children keep him grounded. Most of the time. 🙂
If you have a project in mind you'd like to tap Juho's vast marketing experience and ability for, get in touch via email:
office(at)juhotunkelo.com
For instant access, click on the chat window at bottom right of this page.
To book a FREE 20min consultation on ZOOM, click on over to My Booking Calendar.
You can also read more about my main services over at my Product Selector page.
Also, you can connect with me on social media services listed here.
If you'd like to see a short list of some of my customers, scroll to the bottom of this page.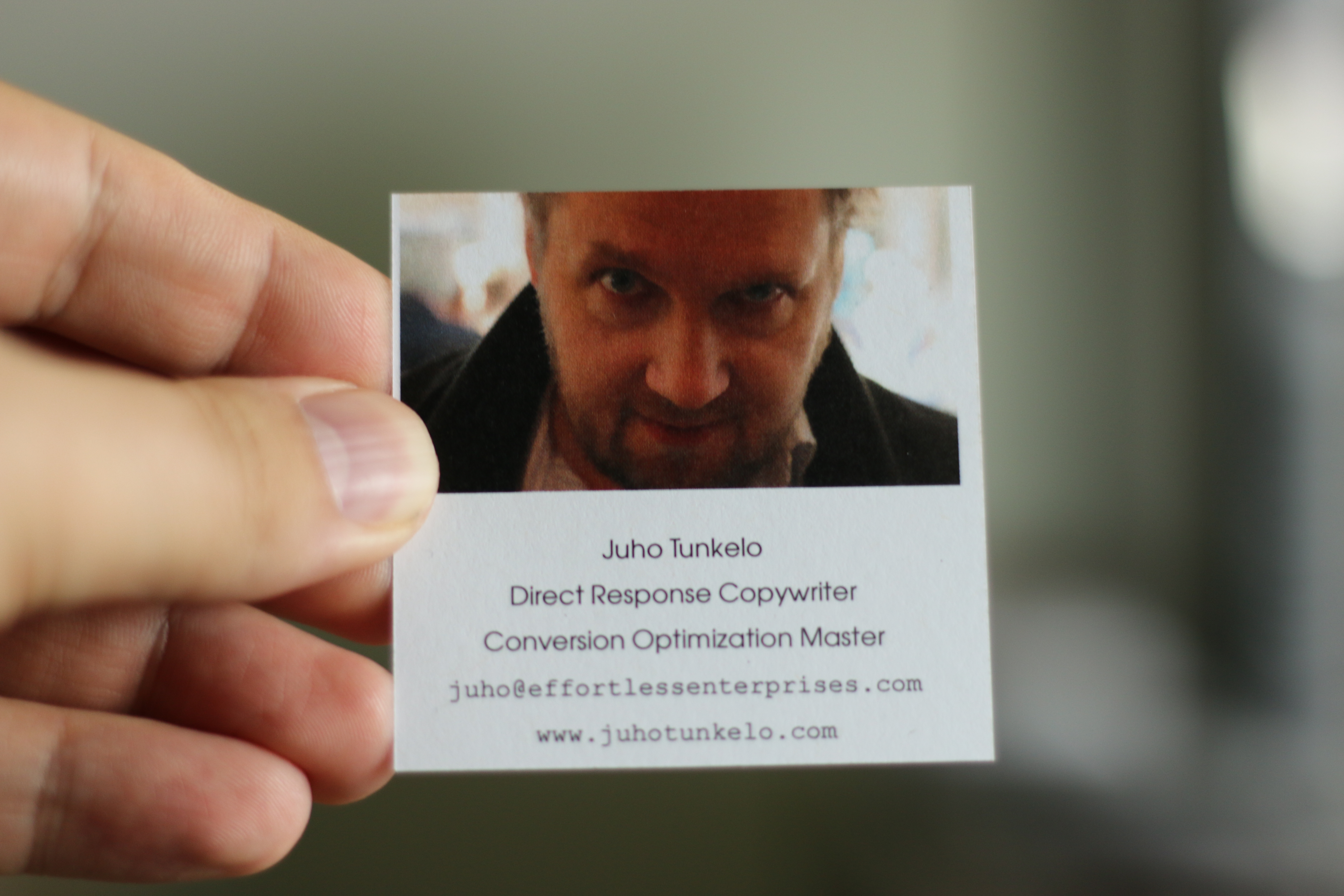 If your need is an urgent one and you come referred, you can give me a call directly at: +358 45 1539460.