Alright, alright.
I've seen enough valiant attempts by newbie copywriters to make me both proud and cringe in (not-so) secret. 🙂
You see, it's not always pretty when you're still learning the ropes. It's totally normal.
In fact, it's often STILL not pretty when you get the hang of it.
In other words: there's work involved. (Yikes, the 'W' word, I know..)
Work, insights, trial and error, checklists, mentorships… and some more work for good measure.
It's a never-ending process but it DOES get easier.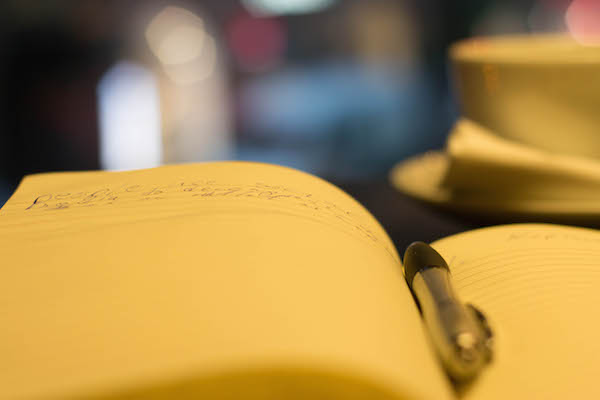 And to make it a little easier for some of you, I thought I'd list a few of the more tragic and easy to avoid mistakes. So here we go!
The wordy headlines. Yep, you know these. 50+ word headlines sprayed across the above-the-fold are and that's supposed to be the eye-catcher. You've seen a few of these in print perhaps and think to yourself that's how it's done. The difference is, those seasoned print advertising cats really know what they're doing, and you don't always get to just copy it wholesale. So just

stick to 20 words or less

, and communicate

one major idea only

inside it, and you'll be fine.
The confusing close. New copywriters often don't seem to know how to close. How to take the copy to its logical end, pull the offer together and just put the final pressure-cooker on to squeeze out the sale. What often happens instead is a rush to the order button, a 'one last feature' mention, or perhaps 'the backtrack' where the writer suddenly starts to get shy about the offer.

At this point, the prospect should have ONE thing on their mind: the offer

, what it includes, what difference it makes to me, do I get more in exchange than my dollar amount investment, and so on. There are many techniques to a powerful close, but begin by REALLY thinking through the offer and present it in the most appealing ways.
The bullets with no punch. Just because you can dress a sentence into a bullet, doesn't make it structurally or effect-wise so.

Bullets that give off no energy is a surefire mark of a rookie writer

. Don't be offended, but it really is a dead giveaway. Bullets should be punchy, curiosity-generating, easy to read, eagerness- generating, full of power words… in other words, bullets can almost do ALL of your sales if you do it right. Some of the best sales pieces in history relied on bullets exclusively to

deliver the PUNCH

. I've written half a book on this topic alone, which I will release either as a standalone book or as part of a larger package. So watch this space if your bullets don't penetrate the surface, yet…
The ho-hum call to action. Even if you get the close right, the call-to-action is the final acid test of your copy. Will it be heraldic ("yes I sign up" instead of "sign up now"), direct, powerful, visible, irresistible, in large font, replicated with a text link… and so on. Or is it just an afterthought you decide doesn't deserve much thought since the rest was done so well. Let me tell you something: my recent conversion tests consistently show that

CTAs in many cases OUTRANK the headline

in terms of final mile effectiveness. A.k.a. the sales. It's a mind-blowing finding when you think about it, and I guarantee you we will be seeing innovation in this area this year and beyond.
The flow that has no flow. Getting the FLOW of a sales letter (or sales video script, email sequence, whatever) is one of those things that really take patience to get it right. Which is not a lot of internet marketers have in abundance, let's be honest. Which is why you'll stand on your peers' shoulders if you learn to do this! I mean it: getting the flow right means the difference between someone following your pitch right to the end… or dropping out at the first sign of distraction. Double digit sales conversion difference, I guarantee you. I've seen this and tested this so many times most people won't even think about this.
Okay.
So what can you do about it?
How can you fix these mistakes and many more left unsaid?
I already gave you some pointers that you just need to put into practice. So go back, take notes and make some bold mistakes. 🙂
But I understand, most people need more than one fleeting exposure to a technique before they can implement it with confidence and full effect.
And that's why I'm FINALLY coming out with copywriting training programs.
Very, VERY soon.
And these won't be wishy-washy 'thought pieces' either.
My newsletter readers have made it abundantly clear to me that they most appreciate the direct, hard-hitting, show-me-how copywriting tips with case studies attached. With practical persuasion psychology as a close second.
So keep your eyes open, you're about to get on board to high stakes online sales. Practice what you can and be ready to jump when the time comes!