[thrive_custom_box title="THIS SERVICE DISCONTINUED. If you're an existing client, send your inquiries to: INFO@JUHOTUNKELO.COM" style="dark" type="color" color="" border="#dd3333″][/thrive_custom_box]
Hey you, friend-in-business!
One of the things I get the most feedback is my critiques on other people's sales copy.
It surprises me every time because I'm most proud of the projects I do for clients and the results my copy pulls.
But I do get it – learning copywriting by watching someone who has the skill is VERY powerful.
PLUS you get your copy's selling power improved while you learn.
So it IS a pretty good deal for my clients, I have to admit.
Now, I generally choose to work with long term clients who understand what they're getting and what they're paying for.
Even today, I'm not generally taking on new clients, but due to unusually high demand, I've started to do copy critiques again.
So What Exactly

Is

A Copy Critique,
And Why Should You Want One?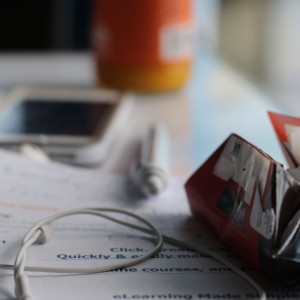 It is simply an in-depth expert session in which I dissect your online sales copy, pinpoint weaknesses, boost inherent strengths and give precise suggestions for improvements to dramatically increase conversion to sales.
I'll record everything I say and do while I work on your copy – you get the FULL over-the-shoulder experience.
After I'm done with your copy, you will receive:
A roughly one hour screen recording of the copy critique session – edited for your easy viewing and note taking
FULL written transcript of the tips and suggestions on your copy, with step-by-step action steps for you to pick & choose from
A copy of your sales letter I improved during the critique so you can cut & paste from it to your own file (or slap it on your server straight up for an

immediate

increase in sales!)
One follow-up session in Skype/phone or in email where I explain the findings and the suggestions – and you can ask any question you need to.
Pretty simple and ultra-effective, yes?
That's how I like it, and that's how my clients seem to like it. I imagine that's why they keep coming back to me again and again.
That, and the high conversion they end up with after I'm through with them. 😉
The Cost of Becoming Successful Online:
Sales Copy That

Actually

Generates

Sales

!


photo credit: tuppus
I charge a flat 497 euros plus taxes (roughly the same in U.S. dollars) for a copy critique complete with improved, 'tuned up' copy.
Or just 297 euros if you want just the critique and want to do the recommended improvements by yourself, if you feel up to it.
This includes everything I listed above, plus my upfront in-depth research into your copy, and designing the resulting session. (if you need something out of the ordinary, or actual copywriting service, then we'll negotiate something different.)
I know there are copywriters who charge a LOT more than that for a critique, some will only do complete rewrites which is much more expensive.
But I find that many of the people who just need a good, solid copy critique are at the beginning of their marketing lives, and simply cannot justify ultra high-priced copy services (think five figures to start).
As a result, you find yourself between a rock and a hard place: hire a super expensive copywriter and bank everything on that, OR rely on your own copy that will contribute little to nothing to your bottom line.
If that more or less decribes you, I'm almost 100% certain a solid copy critique will do the trick for you, giving you well-converting copy at a price you can justify to yourself and your partners — FAST (think days – normal turnaround is 72 hours or less). 
To get started, just choose your option and push the button below to sign up.
If you also want me to send you a fully transformed version of the copy, based on my critique, this is the service you want:
After you're done, you'll be asked a few quick questions on an easy-to-use online form.
Take a minute to fill it out, hit the submit button and I'll get right back in touch with you.
Talk soon!
Juho Tunkelo
Your Sales Enabler
PS. I almost forgot: yes, I do offer a guarantee. If after going through the critique video and written materials, and talking them over with me, you STILL don't feel you gained significant insight into increasing your sales, improving the effectiveness of your copy, or your overall business model, I will gladly provide a refund. Your gain is my business, and if you don't feel you've gained, I don't deserve your hard-won cash. That's how I roll. So you can rest easy – you're in good hands.
PPS. I do NOT believe in making you feel bad about under-performing copy, or any other aspect of your business that's lacking. My sole intent is to help you do better, sell more and keep more money from your business. I promise to be as courteous as I'm direct about what works in copywriting. I'll talk to you soon!
PPPS: Here's what a couple of very recent copy critique & tuneup clients had to say about this service:
"Juho is a master of the hook and getting people to take action on your offer. If you have the type of business that needs to make sales now, then there is nobody better. Juho is always fast, effective, and professional."

Jon Nastor
Founder, HackTheEntrepreneur.com

"Juho took my stream-of-consciousness musings and scribbles, and created a real sales letter out of mere ideas I had. After receiving his work, I was able to adapt it to my personal style with very minimal changes. Also, in the process I received some very valuable tips for the contents of the product itself, and how to make it more attractive to the market. Highly recommended!"

Aleksi Hentilä
Founder, FitnessAkatemia.fi (yes I even do this in other languages)

"Juho goes above and beyond… and the quality of his work… I was absolutely floored. This guy knows how to motivate people to buy. Sensational job!"

Dan Lyons
DJ to the stars, podcaster