Hey!
Another installment of new, useful or just plain cool resources from around the interwebs.
Easy as pumpkin pie.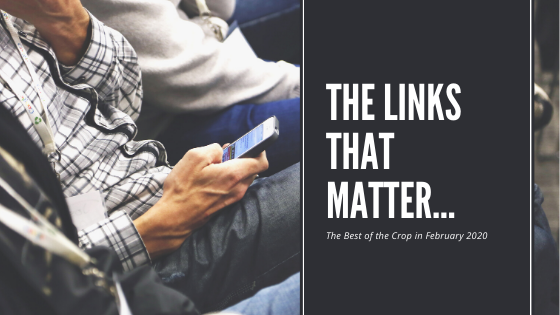 Without further ado, here we go:
Marketing
Sales pages and humor – do they mix? Sometimes they do…
Want to succeed as an affiliate? – Turns out Marlon Sanders is STILL your man…
"These people really care about fonts" – if you want your marketing actually consumed, so should you…
Zalster – another Facebook ads automation tool, heard good things…
Marketing Summit Cyprus – what better place to exchange some of the latest and greatest in marketing? Are you going? I am…
40 Billion – wanna try your luck with promoted posts? Here's one way…
SnapBird – allows you to search Twitter's history in various useful ways…
Copywriter's Essential Documents – these will cover you the basics if you're considering a freelancer career
Oribi Analytics for Agencies – when Google Analytics isn't quite doing it…
How to Update WooCommerce properly – yeah, you know you've done it once or twice before…
Tech
A ring light for mobile phones – finally a super portable lighting solution
Vimeo video maker – Vimeo jumps on the social video bandwagon… seems okay from one try
SwitchPod – a handheld tripod for anything. Yeah, I'm getting one…
Voxer – yeah, it's a walkie talkie. Kinda nerdy and weird but hey, does the job when you need constant contact….
Lifestyle
Cymbiotika – Russian formulated advanced biohacking stuff… use it if you know what it is…
Cold therapy for your home – for the times you cannot jump into the ice cold waters for your Wm Hof fix 🙂
Q Yachts – well, they do call themselves the Tesla of the seas… gotta say I'm intrigued
Productivity & Misc.
Meet Franz – This handy little app has saved my month, quite literally… by putting all the tons of messaging apps in the same window so I don't have to jump around like a maniac all the time…
MemeTracker – just what it says… can be very useful
Acubiz – easy expense management. Or so they say.
400 Megapixel moon – wanna see a huge image of tons of moon imagery all stitched together? Sure you do…
That's it! This month's crop was not quite as plentiful but hey, I'm gettting back into the habit. Enjoy the free tips, and I'll see you seen in another installment!