I get asked about this question so often it's time to come up with an answer:
If you were to start copywriting today, which books would you get and devour first?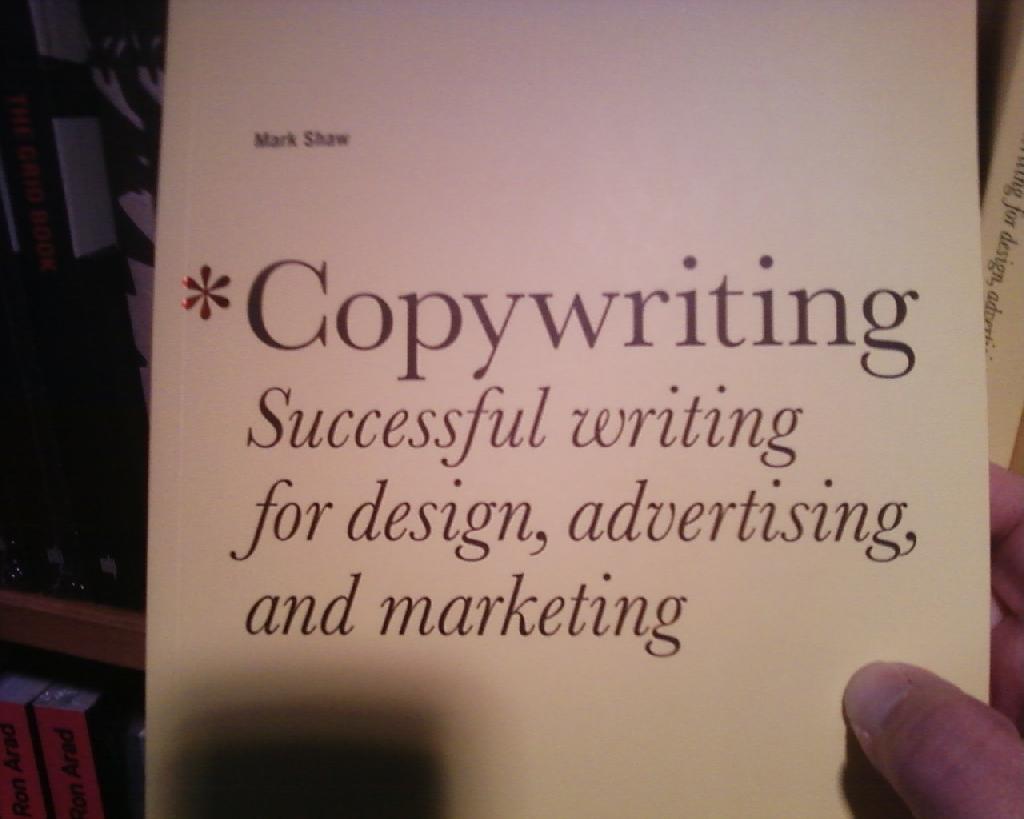 The answer is not simple, there are so many great ones including all the classics.
But I think this list covers a practical array of great marketing and copywriting books that'll definitely get you started on the right path:
Hypnotic Writing by Joe Vitale – Great practical advice, highly recommended for beginner copywriters. 
Irresistible Offer by Mark Joyner – A fine encapsulation on how to craft that element in copy that matters the most: the offer. 
Triggers by Joe Sugarman – Battle tested super useful psychological triggers explained in a very lucid manner. 
Scientific Advertising by Claude C. Hopkins – THE classic of Direct Response. Get it. 
Influence by Robert Cialdini – The book that launched a thousand product launches. Invaluable if a little tough to read. The 'sequel' is almost as good: Pre-suasion
How to Win Friends and Influence People by Dale Carnegie – Another classic, well worth a visit. 
Positioning by Al Ries and Jack Trout – Before you write a single word, you need to work out positioning in the market. 
The Robert Collier Letter Book by Robert Collier – Another classic for your swipe files… 
Persuasive Online Copywriting – Bryan & Jeffrey Eisenberg – Modern gurus of CRO espouse on the writing part of it
Pitch Anything by Oren Klaff – not actually a copywriting or even marketing book, but still invaluable to understand some of the finer points of human interaction in a sales situation, the mechanics of a really great pitch, and more.
The Advertising Solution by Craig Simpson and Brian Kurtz attempts to compress the greatest works of six of the world's greatest copywriters. 
Add to that a full reading and implementation of The Gary Halbert Letter archives and you're off to the races…
I'm probably forgetting a couple of classics here, but no matter. What matters is that you consciously read these books, take copious notes, and actually APPLY what you learn in your own writing, whether it's for a client, for your own products, or just for the sake of practice.
As the name suggests, copywriting is all about modeling what works, so take this to heart.
Okay? Great. 🙂
Now, if you'd like to get more free recommendations, insights and straight-up tips about copywriting that gets results, subscribe to my newsletter: