I've said it a few times before, and I'll say it again: if you want to see where the masses are going, keep a keen eye on the fashion industry.
Because they not only define the trends, they also tend to pick up on trends affecting their business much faster than many others.
Case in point: Ermenegildo Zegna, the fine Italian shop.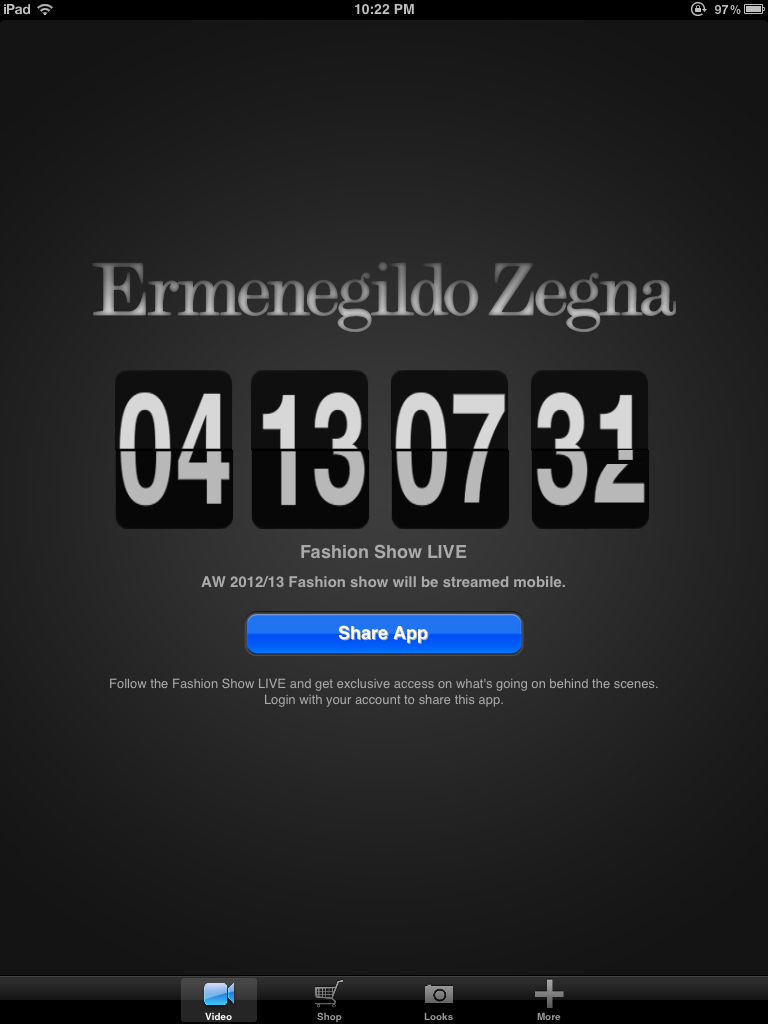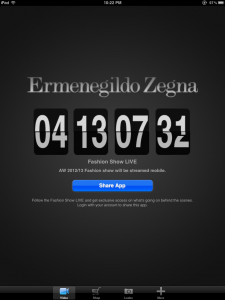 (Click to see the app shot full size)
Now… where have we seen this before?
Countdowns, launch sequences, content drips leading up to a big hyped up event…
That's right, internet marketers have been embracing the process for years, and now we're seeing the same being deployed in many other industries, with quite sufficient gusto.
At the same time, some others seem to be dwindling it down a bit (read: Apple) so it will be interesting to see where the next success stories will come, marketing wise.
Pay close attention, folks! 🙂