You've noticed, haven't you?
With every day, week and month that passes, every online marketplace, social network and ad network is getting more and more crowded.
Everyone is doing everything, and it's hard to separate the ones who are successful and those who are not.
And if you're doing some real market research or competitive intelligence… good luck doing that without deep pockets!
However, there are a few ways anyone can use to ethically spy on their audience and/or competition and make informed business decisions based on the results. Here we go!
Newsletter Monitor: Where Your Keywords Are Mentioned
So first off, let's suppose you want to track the newsletters that use your major keywords,
Then you could go and target them for ads, content, promotions and more.
A pretty easy way to increase your reach where it matters most, don't you think? Not to mention a 'sanctioned' way to see what your competition is doing, and adapt yourself to it or against it.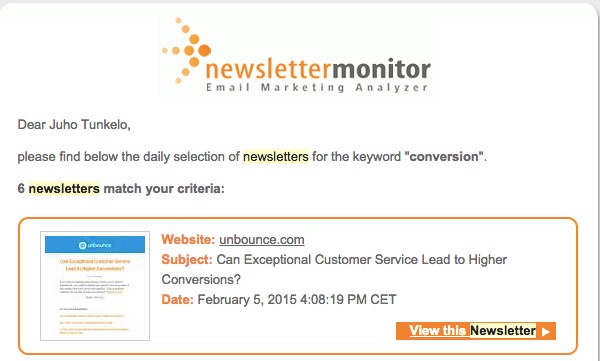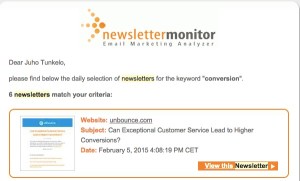 CRO Monitor: See What Your Competition Is Testing
Now this next tool is almost devious in nature. In fact, I kinda can't believe it exists without lawsuits being piled in their head. Be that as it may… Good for them, good for us.
It's called CRO MONITOR. As in, short for Conversion Rate Optimization… monitoring service.
It does what you'd think it does: it monitors any site online for changes, giving you clues about what your competition is testing on their web sites!
Use it wisely, look for sites that are developing at a rapid pace, because that's where you can learn the most. Maybe even see where your particular topic or market is going.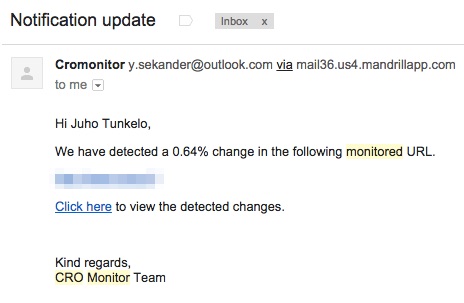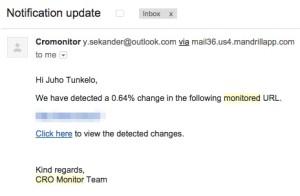 (In fact, right at the moment of publishing this, the site isn't responding. Here's hoping it isn't getting closed!)
Veeroll: Get In Front Of The Videos Your Prospects Are Watching
I've known about my old friend (well, old in dog years maybe 😉 ) Gideon Shalwick's video startup for quite some time, but never put it through its paces until recently.
If you're not familiar with Veeroll.com, what they do is make it princely easy to find what videos your market is watching, and place your video ads in front of them.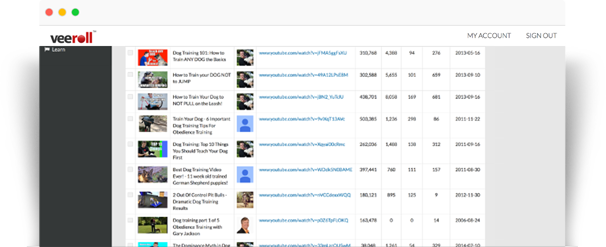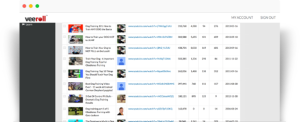 So there you go. Three easy and free-to-start ways to ethically spy on your competition, audience, what have you. Go use them wisely and succeed.