Here's a quickie note about the Dr. Saarinen seminar we've had some noise about lately.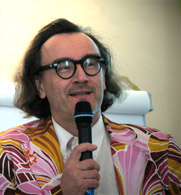 It's still going to be a 3-day inspirational/transformational seminar at an undisclosed location (so far), but there are some details we'd like to poll you on.
So would you please go and fill out a very quick survey right here.
It'll only take a minute, and will help us put on the greatest seminar ever!
So thanks! 🙂