So here's a short version of my journey: how I 'got it'.
A.k.a. how to write copy that sells anything.
I don't talk about my journey as much as I perhaps should, but since people keep asking me, I'm starting to concede there could be some value to it.
First off… I dove head first into it, straight into the deep end… writing sales copy for my OWN product.
In fact, the very first product was a licensed one, a hardcopy version of a book I admired, I offered to sell it as an ebook to expand reach.
Of course, this had zero chance of happening if I didn't write a sales letter that converted, put together bonuses, and much more to make it enticing enough as an ebook.
AND sell for twice the price of the hard copy to accommodate affiliate sales, too.
But wait… first, there was e-commerce copy!
Actually, even before that I had spent years in the trenches with e-commerce, writing copy for a store I co-owned, coming up with seasonal angles, product descriptions, email promotions and everything else.
Even for brochures and such for trade shows.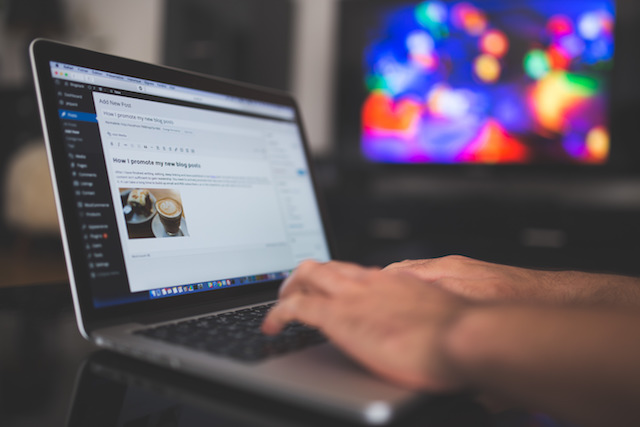 It was a true testing ground, every single word was a test of 'does this affect sales today'.
And even today, writing sales generating copy for e-commerce operations is a significant part of what I do and specialize in.
It's amazing how few store owners actually do this, so in most niches compelling copy gives you a pretty overwhelming edge! It's almost like carpet bombing the market while the others clutch a WW2 era rifle…
But I digress.
Gaining 'copy consciousness' little by little, until…
Here's the order in which I 'got' the copy religion, so to speak, piece by piece…
I got a hold of some old school swipe files, dug in and in short order learned some of the logic of direct response. I went out and put it straight to use for products I was already selling (ebooks, courses, natural products through e-commerce) – That's when I first RAN some copy, and had affiliates run it, and proved without a shadow of a doubt… it converted. 
I kept testing little snippets of copy in the e-commerce store I was a part owner of, getting valuable feedback and even more actual proof of sales
Next, I got on some paid coaching copywriting courses, one that stood out was Copywriting Empire by Singaporean copywriter Jo Han Mok. While doing the assignments, something truly 'clicked' and I n o longer had to rely on swipes – I suddenly knew how to do this.
I did some copy critiques for free as part of a big ticket internet marketing coaching course I did, then individually for a small fee as people started to ask for it as word started to spread – I could really see the value people got out of it (because they told me, plus their sales improved)
Only after these confirmations, I started doing actual sales copy for others, starting at a $5000 USD fee. That's right. No free tryouts or low-slung offers, straight to, well, 'OKAY' fees by copywriter standards. I was able to do this because I'd already proven my ability with my own products, and helped improve the pulling power of others' copy. Also, I was riding a bit of a high of self-confidence, which always helps 🙂
Only after a few client gigs writing some pretty hard hitting sales letters and launch packages, I wrote a really good sales letter for my OWN services – which has been serving me well for years in fact (even though it's getting a bit long in the teeth, I admit). A copywriter's best calling card is how they sell their own stuff, right? Even today I wonder how some copywriters don't have an actual sales letter for themselves…
I used existing case studies and testimonials to attract even more clients – successful product launches and million dollar promotions sure help calm a new client's nerves 😉 
I also kept writing for my own products and services, and slowly started to teach and train others as well – notice how the teaching and training part only came AFTER I'd proven myself many times over in the marketplace
Today, I'm still doing copywriting for clients because I want to STAY in great writing shape and I love it. I don't want to drop writing for clients altogether, because it keeps me sharp and frankly I love seeing the results every time. 
Lately I'm increasingly moving on to teaching, training, coaching, mentoring, speaking about copy, conversion and other related topics. Which is very fulfilling, because I get to actually see the light bulb go off in people's heads as they try out the strategies that have worked so well for me and my clients. 
So there it is, in a nutshell.
How this process happened for me.
Every copywriter has their own story, and while there's many ways to get there…
At least one thing here is a recurring theme:
Writing for yourself, for your own products, is what most great copywriters really thrive on and did NOT skip on. Because it forces you to choose ONLY those strategies that you know will produce the greatest effect, in the right order, and generate the sales you're after. No education beats that.
I know, it all sounds like a LOT of hard work… but there IS a way around it
Having said all that… there IS a way to leapfrog all this long and arduous learning curve.
And that is, learning from someone who has already walked the walk, and not just talked the talk.
The way I've offered this in recent years is a Copywriting Mentorship, which starts at three months and can be extended up to a full year.
I'm looking to take on 1-2 qualified applicants for this summer, so if you've been looking for a way to supercharge your own selling ability – or someone on your team – read the details and get in touch.
Cheers!

Juho
PS. In the last couple of years, I've also started to take on clients writing copy in my native Finnish language. It's a very different kind of challenge but the results speak for themselves – the very same principles produce multiples of sales otherwise available. If you're interested in that side of what I do, you can take a peek in here.