Hey-yo! 
Time for another round of tools and resources from my Delicious goldmines.
Last month yielded a mixed bag of stuff, something for every category.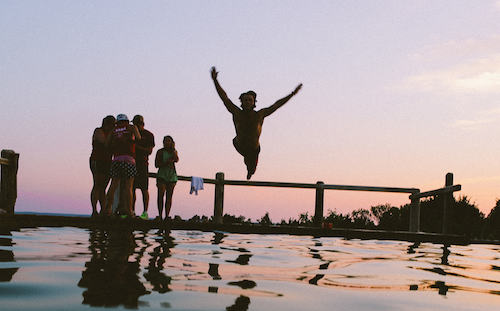 So dive in, will you…
Rocketboard – a new way to easily broadcast live whiteboarding sessions
3D Issue – ebooks, but with a very interesting multimedia twist. if you want to release something super good looking, look into this
VIRB action camera for your lifestyle video; biking, surfing, etc. every business is a lifestyle business now.
Senszio – bespoke tailoring for a fraction of the cost 🙂
Hotjar Insights – a very promising analytics etc. platform.. not open to all yet but packs promise indeed
Icegram – "the only open and free WordPress plugin for optin forms, newsletter subscription, call to action and visitor engagement." phew!
Siminars – a new platform for online courses. Deepak Chopra used it, so must be something to it, right?
Veeroll – makes it easy to get YouTube TrueView ads to perform well
Six word stories – shows just how much just six words can communicate… try it yourself!
Yandex Metrica – Russia's Google has a new version of their analytics package out, including click tracking and more. Come on, it won't bite.
Dollar photo club – just what it says. A refreshingly simple way to get high quality photos for your projects.
Om One – the world's first levitating bluetooth speaker. You know you want one. 🙂
Ilys – helps you write 'blind' so you won't – no, you can't! – edit anything you write…
Freshwalls – I'm getting one, and chances are you should too!
Kobo Aura – arguably the best e-reader device built so far.
King Sumo – for the 'I wish I'd thought of this myself' file. Simple WordPress plugin that helps you rotate post headlines and test for the winning one.
Now of course, I have to remind you these are just some of the general resources I find from time to time. 
The REALLY cool, specific-use, under-the-counter tools and tactics belong to my clients and subscribers. 
To get in on the really good stuff… make sure you're on one of my lists. See the box below this post if you're not sure.