Ok, you may or may not have an interest in the movie business (I do, for both business and creative reasons), but I think this is hilarious nonetheless.
You've seen those Mac vs. PC ads from Apple, right?
Well, our friends at FunnyOrDie.com have come up with the movie biz equivalent: Studio vs. Indie.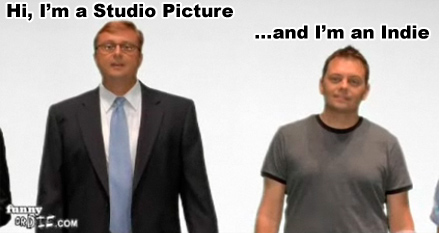 Catch a few episodes featured here on /Film.
Also, if you haven't already, check out my recent industry analysis piece over here –