Just put out a video for you – this one's about the gaping gap of opportunity between the huge publishing houses and the small, unknown, self-publishing writer.
What happened to first music and then software in the last ten years, is now fast happening to books. And this time, the underdog gets to WIN!
Call it the Golden Era of eBooks… or the Age of Authorpreneurship… whatever you prefer.
But do check out this quick 15 minute video that lays it all out for you: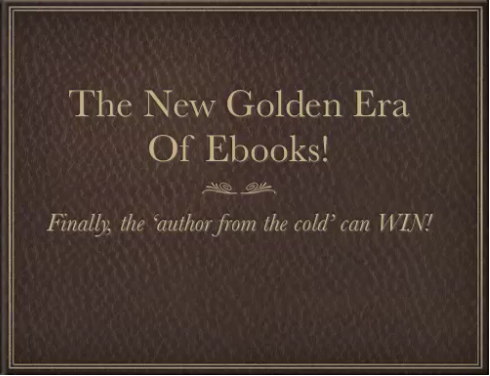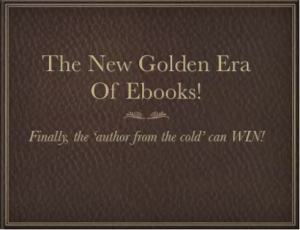 https://www.emergingonlinetrends.com/golden-ebooks/
See you there!
-Juho