Hey!
Another installment of new, useful or just plain cool resources from around the webs.
I don't know how long I'll keep doing this free service for you, but enjoy while it's there!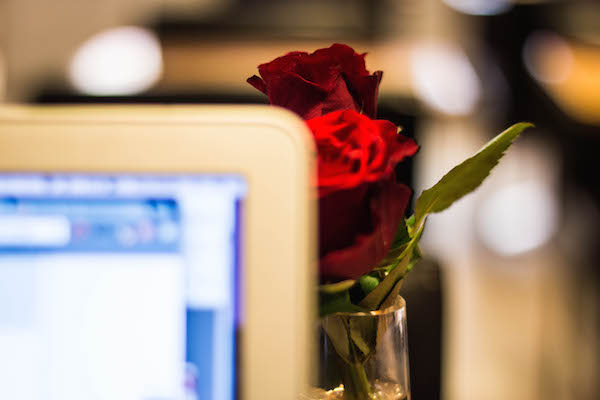 So here you go, gifts from my keyboard.
Cheers, Juho
---
Marketing & More
Fro Knows Photo Guide to DSLR video –  What can I say, I'm a big fan of this guy and his advanced photography resources. His brand new DSLR video guide does not disappoint. Honestly, all online marketers should know the basics for their marketing videos. Check it out!
Amazon Services – Amazon will start letting you sell your services right there on Amazon.com. The downside is they'll take a whopping 15-20% cut from the sale price, but maybe it's worth it for the visibility… for some.
Ink — A WordPress Blogging theme to tell Stories.  A big part of marketing is telling the story, so here's a great template to help you do just that.
Qlik – a web analytics platform that's gotten marketers all hot and bothered. Or just bothered. You decide.
Creative Live – a platform for creative professionals to put their stuff out there and charge for their classes. Etc. Don't know if it stacks up to Udemy but it's gotten some good press.
Empathy Maps – a nice primer to the empathy side of marketing from CopyBlogger. When you're ready to know some more about Empathy Based Marketing, check my FB page or this page.
Common Mistakes of Rookie Copywriters – from yours truly. Just what it says. Take it to heart, will you?
Minisite Designs – A great service for that design that converts, when you need it.
Atom by Aweber – a new app that helps you get new subscribers on your phone, think trade shows and the like.
Bing Link Explorer –  Discover links for any site on the web with Bing Link Explorer for competitive backlink analysis. Requires Bing Webmaster Tools.
Technology & Software
DewTube – When you need a really lightweight, cool video player to deliver that video fast on a page. Really cool French tech.
LimoStudio – Candy for photography geeks and those take their media in marketing seriously.
DeRegister iMessage – A really useful service Apple finally made available, in case you want to dissociate iMessage from a certain phone number.
Marketizator – A/B testing, segmented surveys and web personalization in one.
OptKit – Personalization, A/B Testing, Real-Time Communication, all in one. Check it.
TelMax Galaxy series iPad teleprompter – a really highly regarded teleprompter; you need this if you do sales videos from time to time.
Wishlist Auto Registration – yeah, what it says. Really useful if you run any Wishlist Member sites for yourself or your clients.
Chatroll – reliable chat for online events. You know how Google Hangouts can be, right…
Piwik Cloud – Cloud Analytics, etc.
Lifestyle
Inside Rolls-Royce – a fantastic documentary behind the scenes of perhaps the most envied brand in automotive. Tip of the hat to Timo Jäppinen for this one.
Global Rich List – Have you made it yet? You can check it here… 😉
SurfacePad – a really cool phone cover for those of us who don't want our iPhones fully clad…
GiveDirectly – Cut out the middle man and give your charity cash directly to those in need.
Big Lebowski shirts – Because. Needs no explanation. Man. New information has come to light!
2 Basic Traits of Lasting Relationships – Just sayin'. 🙂
How Not To Send a Helium Balloon to Near Space – Just for sh*ts and giggles…
Productivity & More
Do You Really Need More Focus? – From yours truly. Go ahead, benefit from my experience.
Share Your Work – a well regarded book on how to get your work seen and ultimately bought.
SelfControl – a Mac app to help you avoid distracting web sites. You know you need this…
Patreon – a patronage platform for creatives, so to speak. Got fans? Ask them to support your work here.
Slack – This integrative productivity thing is getting more and more traction… check it out.
'Book Lewis' Template – Finishing a new book? Here's an easy landing page template for it from LeadPages. DONE.
And that's a wrap! Phew, that was a lot more than I thought actually. I sincerely wish you'll find something really useful and cool in this list. Enjoy the free tips, and I'll see you seen in another installment!