I was recently asked by a first time entrepreneur about the apps I use for business.
As in, the ones that actually add to productivity instead of eating up precious profit-generating time.
This list is for Apple iOS devices only, but many of these are also available on Android.
So go Play, androidians. So to speak.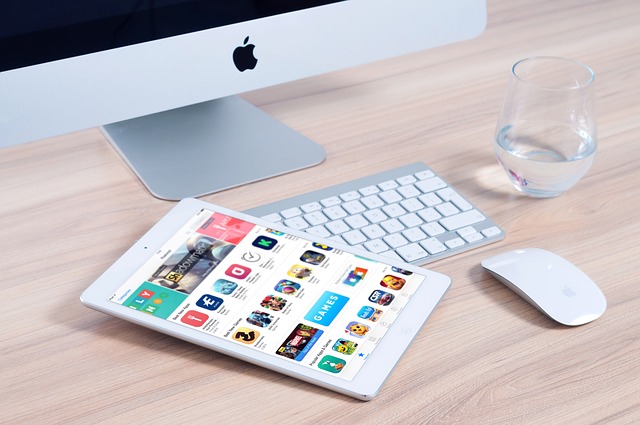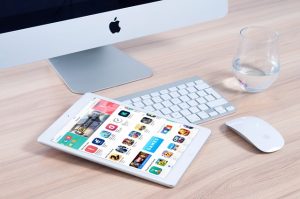 And if you're reading this on your iPhone, get ready to do some clicking and Touch ID'ing. 🙂
Ok here goes: 
Trello – really the best of the best for organizing tasks & thoughts. Great on mobile, too.
Evernote – personal content management. Everything goes there first. Easy to share and even collaborate on.
WhatsApp – for instant group communications & a support channel in some cases. Invaluable, most people are accessible here. Pro Tip: voice messages are super fast & useful – even while driving. 😉
Achievr – a deceptively simple app from Ed Dale, I've grown to use this daily. Makes sure the essentials get done every single day, without fail.
ScheduleOnce – personal meeting scheduler. Here's mine so you see how it works. (I was using Doodle for a year – they have an app – but I switched over as they simply had bugs. SO has a fine mobile site web version.)
Gmail (the standalone app) – This one's actually quite good. No more Apple Mail for moi!
Pivo – alerts me to activity on my bank accounts and credit cards, instantly. Really helps stay on top of finances (Scandinavia only, I'm afraid.)
Reeder + Feedbin – use this combo to stay up to date on whatever topic or even individual site's content… up to the second it's released.
Pocket – the 'I'll read this later' queue. This only works if you schedule a couple of hours each week to actually go through the articles and whatever you choose to save here 'for later'.
Dropbox – some people prefer Google Drive but I find it cumbersome on mobile. Dropbox works for everything.
Paypal + Stripe + Holvi – Payment processing for different needs; larger , recurring and product.
Filmic Pro – the very BEST app for shooting video on your iPhone. Just fantastic. iMovie will do too, if you're in a hurry and need editing on the go.
Delicious – still my favorite social bookmarking app. Getting a little long in the tooth and buggy though, Pinboard is a more recent app but also for-pay.
XE currency – currency exchange information and on-the-fly calculations. Working around the globe, I use this ALL the time. Don't be left stumped when someone asks you for a quote in another currency.
Webxicon – a reliable instant dictionary at your fingertips. Most of the popular western languages represented.
Scanner Pro – when you need to scan invoices or other important papers, right now. Pay for the best one.
iThoughts – my mind mapping app of choice. Especially great on the iPad.
Arkkeo – saves digital invoices from services & vendors I use in my bUsiness. Surprisingly useful.
GotoMeeting for small meetings online. Skype & Google Hangouts are ok too but Skype is getting VERY buggy and Hangouts hasn't really evolved in two years. So hedge your bets on the paid side although it's available as a limited free version as well.
That should do it. Using more than a handful of apps daily quickly becomes non-productive anyway.
Mind you, these are just the bare necessities for running a business from your phone. There's more… but that's for another time.
Got something to add from your own daily use list? Leave a comment!