As an eternal fan of the Lazy Way to Success… I couldn't possibly pass this by.
A relaxed, unhurried approach to life and business being central to ALL success, having a place to deliberately do so is paramount.
Or so we all like to tell ourselves. 😉
Here in Finland, sauna is the usual place to relax, unwind and rearrange the past week's baggage (and torture our foreign business guests into submission 😉 )
But hey, some like the hammock, especially our American friends, so be it.
I just came by a new twist on the theme, and it looks pretty nifty to me.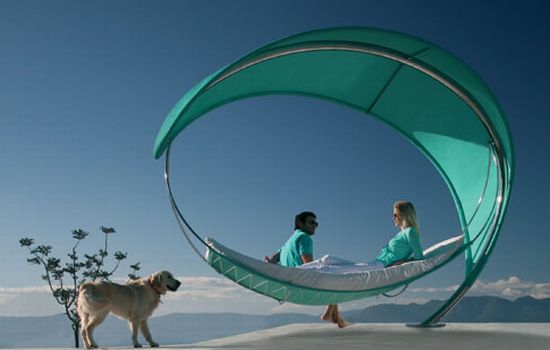 Chilling it in the, uh, manufactured heights vaguely resembling Lapland… 
Oh yeah, already makes you want to lie down and think of million dollar business ideas, doesn't it? 😀
Here's another model for enlightened living of the most chilled out order: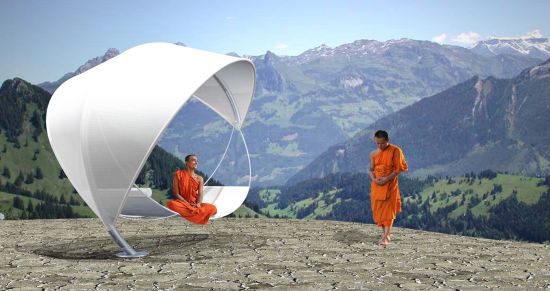 -"Brother, how did we ever make do without a levitating hammock before?"
-"Beats me, but it's my turn now, dude. I mean, brother."
Ahhh. Nothing like an airy cocoon of comfort to let your thoughts fly…
Try it, you may never live it down. 😉
Via Bornrich.