Hey!
Here's a true gem I'd almost forgotten to publish.
This is an interview of one of my local friends and heroes, Mikko Kemppe – the founder of a very well-known Salsa dance school.

He spent a number of years all around the United States training with the Masters of Salsa, and working on himself with the famed author John Gray, finally deciding to come back to home turf to much success.
Just a couple of short years ago he started the Helsinki Salsa Academy and it's become a frontrunner in its field, and Mikko himself regularly travels the world as both a dancer and juror in international dance contests.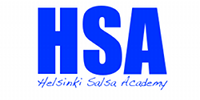 Some of the points touched upon:
How Mikko created a

best-in-class

dance school from scratch
How to have the

self-confidence to stand out

as an expert (how to present the evidence, etc.)
Why

learning from the best

is crucial to knowing how to proceed

Teaching

is a very different skill from the subject matter skill
Why imbibing a

prerequisite of commitment

brings in the best customers
How a

sense of fun

is important in building a brand new community
Using a

rewards program

to encourage people to commit even further
How to deal with

copycats

(or whether you should even think of them that way)
Is having a

mentor

necessary or beneficial?
And much, MUCH more.
I hope you enjoy it, the audio quality is a little rough but I think the content is well worth it.
Press Play and Enjoy!