Entrepreneurs have this particularly nasty danger lurking around the corner at all times.
Regardless of any success achieved, past of present.
And that is:
COMPLACENCY!
I'm not kidding, by the way.
Letting yourself get complacent and downright blazé about your business happens SO easy… and before you know it, it can escalate to big problems.
I'm all for the Lazy Way to Business Success, doing less to achieve more and all that… but complacency is a completely different beast, and needs to be dealt with.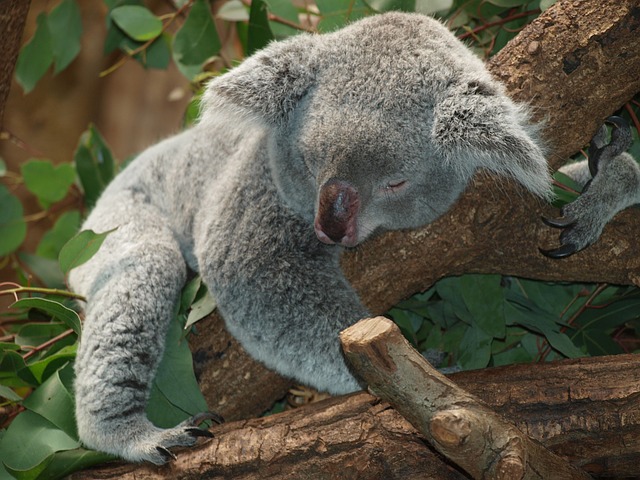 So to actively counteract this phenomenon, I came up with a list of 8 things you can do to boost your existing business, any day now. 🙂
Keep in mind, each of these represent actual actions you can take. Not just some vague ideas, concepts or pie-in-the-sky projections.
The entrepreneur I gave this list to was pretty happy about it, realizing he can actually take action proactively and have a big effect on his bottom line right as 2016 rolls around.
So enough blabbery, let's go!
1. Add Team Members
By adding team members to your business setup, whether employees, freelancers or subscontractors, you'll do one big thing to your business.
New team members add more capacity, therefore you can take on more business, therefore you're able to scale your profits in proportion.
Think about it. Keep this simple: look at the unit cost of what you deliver, the profit you make, and make a safe calculation for how much you can pay them.
Especially many solo entrepreneurs never make this simple calculation, and even more advanced business owners neglect this powerful profit leverage. So do it today, then you'll know.
2. Add Offline to Your Mix
Sure, I preach about every business being an online business today, and it's true.
But that has a counterpoint to it: there is much less competition today in most people's physical mailbox than in their inbox!
Have you thought about this lately? How much easier it is to stand out in snail mail than in email today?
15 years ago email was exciting and junk mail was physical. Now junk mail has migrated to email and the valuable mail is found in physical mail again.
Just because email is free to send – well, if you don't count the labor costs and the CRM and so on.. – and because of this actually, you should at least know what you
Think postcards. Think highly targeted direct mail. Even take your online products and sell them offline.
Forget about dealing with 15 dollar click prices on Google and just send them some good old fashioned lumpy mail.
3. Add Event Marketing
Event marketing, I often say, is THE shortcut to fame and riches. 🙂
Well maybe not always in those words and literally, but there's a kernel of truth in there.
Because when you take it upon yourself to do an event, whether it's online or offline, it really amps up your energy.
Doing an event forces you to bring out the best in you, the best in what you offer, and put your best foot forward in every way.
That's why product launches (done right) are STILL one of the best ways to create a business out of thin air. Jeff Walker's not about to go and skulk away on some remote island because PLF no longer works, believe me. 😉
Also, regularly scheduled events can mean a regularly scheduled cashflow event. Provided you plan it well and don't p*ss away your profits on meaningless added services, staff and more.
Just focus on serving your customers in the best possible ways and that'll guide you to create the optimal kind of even for your tribe.
Also, events are just FUN. To do, to attend, to be part of.
So start planning yours now, there's plenty of 2016 left. 🙂
4. Add Backend Products
You could say this is a throwback to the days of big box physical info products, you know, stacks of folders and DVDs and what have you.
But that's so far removed from what big ticket backend products can be, how easily they can be created and delivered.
It's all about discovering the very highest value you can provide, what your people are willing to pay for, and how to package and price it.
Here's a good rule of thumb (which you'll verify through testing): have no more than 20% of your customers buy your highest price point product. 10% is better.
Why? Because if more people buy it, it's simply not high enough and you're not segmenting properly.
Yes, it takes effort to create a backend. Yes, it doesn't always produce immediate windfalls (although it should in most cases if you plan it right).
But oh man… when it does work… when those odd high-priced, big ticket sales start dribbling in, all that work that went into it suddenly feels like nothing.
5. Add Paid List Building
Yes, it's very much possible to build an email list the old fashioned way: create the bates, farm the JV partners, bide your time and bite your tongue.
It's not like it doesn't work anymore, it just takes longer than before and there's more competition than ever before.
So if you still want that big fat list worthy of mailing offers to, you need to take an even more old-school approach to this: do the math.
As in, figure out how much you can pay for each new lead you can get through advertising.
Then test different advertising avenues: Google, Facebook, YouTube, Instagram, Bing and more.
Don't stop until you find the sweet spot, either.
There's one thing many people are overlooking these days, and it's the quality of those leads.
Sure, if you amassed a list from your JVs from a recent launch, sure, you'll have a big list but they may already be on 20+ other lists in direct competition with you and never open another email from you again.
Waste of CRM space, mind space and your time, basically.
When you pay for your leads, you'll start thinking right. You'll only go for the leads you actually want on your list. The ones actually interested in what you offer, and they'll also be fresh, interested and raring to go.
Because they voted through their action, jumped through those first hurdles from your targeted ad efforts. That's worth a LOT in the end games.
6. Take Control of Valuable Keywords
You may very well be in a super competitive market, and 'all the good keywords are taken and/or expensive'.
But when's the last time you really took a close look to see if that holds true?
Have you looked at podcasts on iTunes to see if there's anyone producing regular content under your most vauable keywords?
When's the last time you searched for super popular YouTube videos under your keywords… so you can place your video ad in front of it?
Are you really sure you know all the main keywords your audience searches for answers to their problems… today, not three years ago?
Have you checked what's popular on Instagram or Pinterest, and whether that lends itself to advertising or content opportunities?
If you're like me and thousands of other entrepreneurs, it's easy to overlook doing such basic market research on a regular basis, and therefore lose a ton of opportunities otherwise yours for the taking.
Do this today and start 2016 with a whole new outlook!
7. Publish a REAL Newsletter
You probably have a newsletter you publish. Everybody does. EVERYBODY.
And yet, it's a teeny-tiny percentage that people actually read, and actually expect with positive anticipation!
A newsletter is more than just a specific format of email you send every week or every month, or whatever.
The heart of a great newsletter people WANT to follow is that you're publishing not only information, but your experience.
Relatable, applicable experience.
Be the one people actually look forward to learning something specific from, and set about to provide it to them in ways they most like to hear it, and most enable them to use it.
You might not think it, but some of the world's most profitable businesses are based on the newsletter model. Both on the corporate side and in more personal topics.
That's a topic that needs a thorough treatment, but until then, see if you're in fact just holding back becoming the go-to businessperson in your particular niche.
Outline a REAL newsletter, who it would serve, and what would you teach. This will reveal a LOT about both yourself and your audience.
8. Make More Offers!
This is such a truism, but I cannot stress this enough.
It doesn't matter how big or small your list or following is, it doesn't matter how far up in your market's pecking order you are… at least, it matters much less than you think.
Almost everyone I know is cutting themselves short by neglecting one thing:
Making more OFFERS to the marketplace!
You know that paid webinar series you've been planning for two years but never bothered to put together?
Or that mastermind for people you know you can guide to results similar to yours or even better?
That membership site you've been putting off while competitors launch theirs?
Heck, how about just re-introducing your old products and services to your new subscribers?!
All this to demonstrate you're probably not making nearly enough offers.
And by offers I do NOT mean discounts. Although coupon based offers CAN be great, but that's not the point.
I mean, with all the talk of testing everything online, the thing that's most valuable to test, is so rarely tested by most people.
You CAN spend all your time testing your web design and even the intricacies of your funnel, and it's certainly valuable.
But none of that holds a candle to actually coming up with irresistible offers, and putting them in front of your buying audience.
There's nothing that brings you more outright sales, frequency of sales, pre-eminence and invaluable market intelligence than making more offers.
So take a step back today and figure out what you could and perhaps should package or re-package into a new offer.
In this business, everything starts with an offer that converts well. None of the advertising muscle, conversion trickery or even great copywriting matters much until you have that offer. Or preferably, many well-converting offers.
So there you have it my friend. I gave this list to a business owner, client/friend who needed some freshening up. But as soon as I stopped talking, I realized I needed a good look in the mirror myself. 🙂 So keep an eye out for some fresh stuff from me as we dive into 2016, and make sure you implement at least ONE thing on this list. ONE. You can do that.