Now that the iPad 2 has just hit the stores, or is about two weeks away from hitting the store, depending on where you live.. I thought I'd share some findings about using the iPad myself.
photo credit: The GameWay
As in, how to use the iPad in your business (let's face it, you're going to charge it to your business anyway) without it becoming a giant timesuck of epic proportions.
So let's start with how not to use your iPad, followed by how to make it useful. Ready? Let's go!
What NOT To Do With Your New iPad
Do not use it for writing. For a career writer like me, this might sound like a dealbreaker, but it's simply not what this thing is made for. sure, you can get an external bluetooth keyboard and use that but you might as well get a MacBook Air instead.
Do not get too immersed in what doesn't matter. Because here's the big danger inherent in the iPad. For all its get-out-of-the-way convenience, it's so immersive, it's so easy to get stuck just tinkering with the thing. Stay on course.
How To Use Your iPad For Productivity
Here's where it gets interesting though. Here's what I've personally found the iPad to be really, really good for.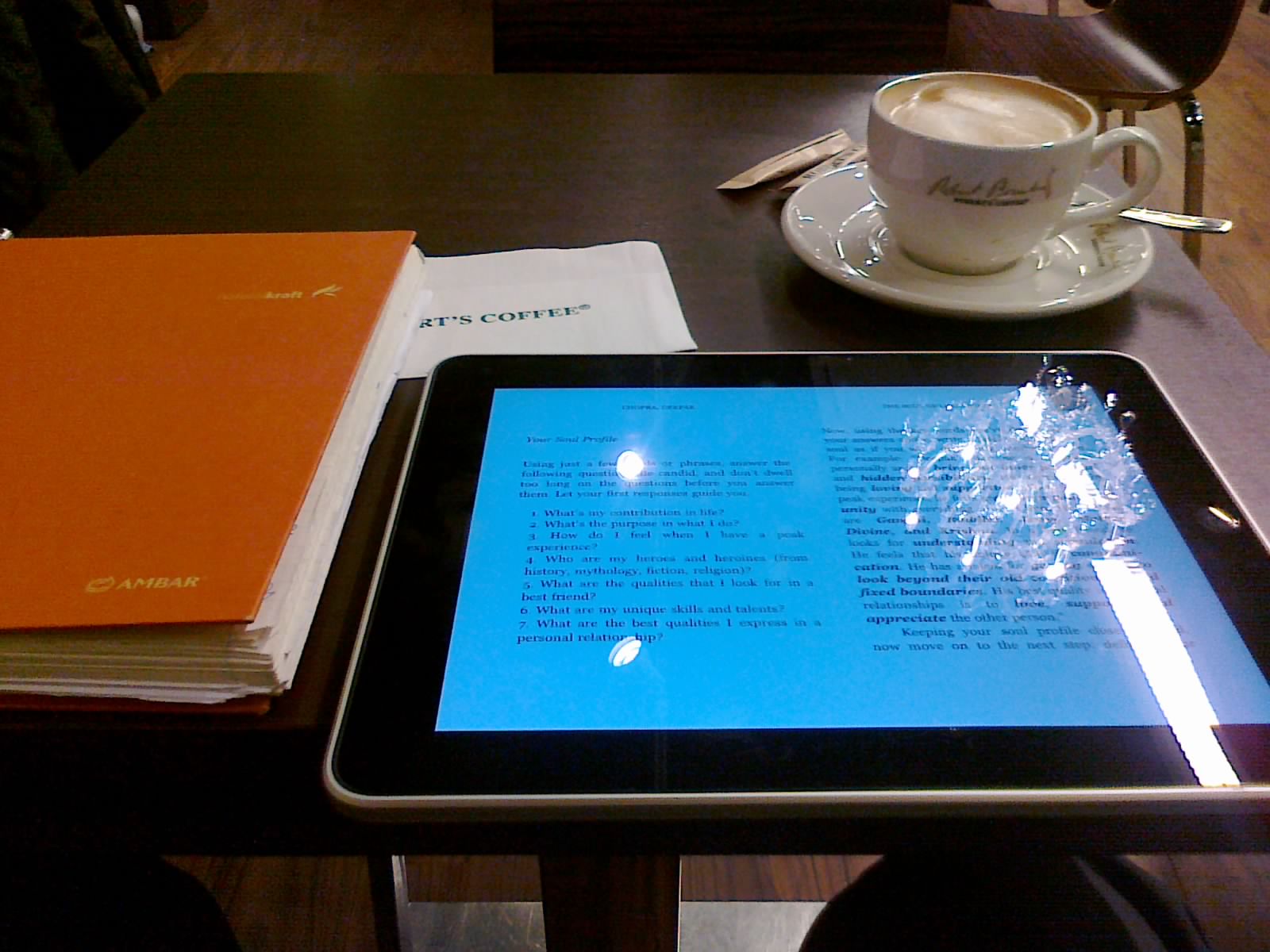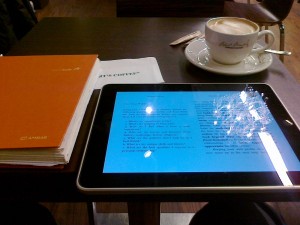 Use it for reading everything that matters. The iPad is phenomenal for keeping up with anything at all. Apps like Flipboard, Zite and Reeder make it such a powerhouse for reading stuff. Blogs, newspapers, books, what have you.
And my favorite, Instapaper, turns anything you 'don't have time to read' into extremely readable articles, reformatted, waiting for those 'dead moments' when you can catch up.
And let's not forget the Kindle Reader app either, let's face it – its omnipresence is a welcome fact for anyone who needs to have their reading follow you everywhere you go (and I do). And of course, sharing to Facebook or Twitter or what have you is also a breeze. Precious seconds.
Use it for planning and tracking your activities. Apps like iThoughts HD are what the iPad and the touch UI is made for. So easy to mind map things right with your fingers, drag things around, and then move it on as a PDF or into some text format for further processing.
Use it for creating core visuals. I know I recommended not to use the iPad for writing anything, but presentations just might be the exceptions. Keynote is well executed for the iPad and it's a pleasure to use when you literally have the look and feel at your fingertips.
There's also a new iMovie app out just now, which I haven't yet tried, but early word it's another good fit for the iPad. Makes sense, dragging the different tracks around and whatnot.
Use it as your 'second device'. Here's what I mean. While you're doing your real work on a computer, you can have the iPad close by, so you can do things like tracking your todo lists (try Things or Producteev), setting off your Pomodoro time management, maybe manage playlists if you like to have music on while you work.
The benefit is that you don't have to break your concentration on your main machine, and by just glancing at the iPad every once in a while you can stay on track. Especially if you're a creative professional of any kind, that makes all the difference.
Use it for having a real backup on the go. The combination of the 10 hour battery life and things like Dropbox create the ultimate freedom; knowing you will have your latest documents and other files with you, on a device that WILL be there, easily, when you need it. No more hunting down that single outlet at a coffee shop or flailing around with mass media devices. Pure peace of mind.
Use it to catch meetings on the go. Now, to be honest, Skype on a robust laptop is still my #1 choice for serious meetings, but sometimes the iPad will do because, well, it's just so easy to keep around (see previous point). And beyond just Skype, there's a GotoMeeting app that's getting to be a favorite for me as I have a nasty habit of missing webinars while on the go.
Oh Okay Fine…
Use it for recreation too. My son taught me how… 🙂
Nothing's more relaxing than a bout of Fruit Ninja HD or Angry Birds when you need a break.
If you use the tomato method of productivity, that 5 minutes of recreation is sometimes well spent on some well selected gaming.
Do not try to use the iPad for everything in your business. Fact is, it can become a distraction or even hinder productivity. Use its strengths and it will be your new best friend at the office as well as out and about. 😉