Oh yes. We've talked about this before, haven't we?
That is, the importance of order form conversion. On top of other contributing factors such as the copy, the offer and the like.
Here's the thing.
You've noticed how Amazon Kindle and Apple iTunes have grabbed massive customer bases, especially during the last couple of years?
Quite the revolution, in fact! It's not as visible to the outside, but it sure has happened, and most have no clue WHY exactly it's happened.
One of the major reasons for this is the INTEGRATED PAYMENTS these two content platforms provide.
In other words, you can do one-click impulse shopping while browsing new book titles on the Kindle, or buy twelve apps on Apple's App Store
In fact, the app store concept has been so successful for Apple, they've extended the original mobile app store into two more stores, one for the iPad and another for the Macintosh itself. Both with increasing pricing for basically the same applications!
Three to ten times the revenue for both developers and Apple – genius, no?!
(The main reason for Apple to do this is mainly not the direct revenue though. Yes they've made just shy of a billion dollars from apps, but that's small change compared to the hardware they're able to move as a result of that customer lock-in due to the platform.)
In the last year or so, PayPal has been "lifting their skirt" with their open developer program. In short, using PayPal has been slowly becoming more flexible for vendors, and now it's starting to show on their general offerings as well. With rivals pushing in-app payments and the like, they had little choice, but still it's a cool thing to happen.
Here's what it comes to. Take a minute to watch this demonstration by PayPal, and you'll quickly realize what the big deal is.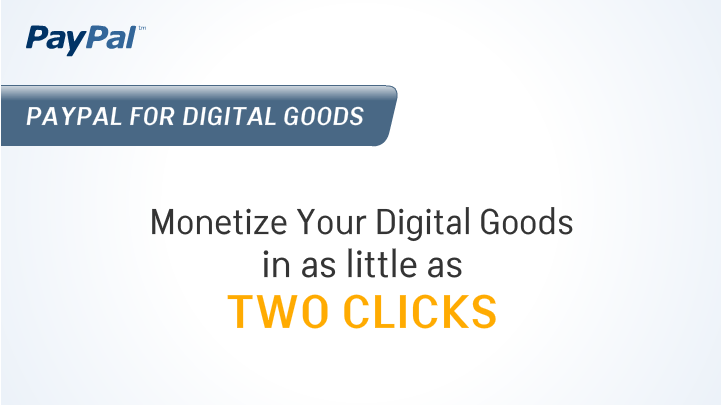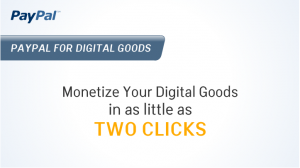 In short, what this does is it gives you the same benefit on the ease of ordering side as Apple and Amazon have had lately! Now any customer of yours with a PayPal account already there, they can order your stuff in as little as two clicks.
Trust me, this matters. Make buying easier for your customer, and they'll buy more often.