Do you know the number one mistake aspiring online marketers do?
They get TOO much advice!
The basics are quite simple, and all it takes is a couple of months of solid study and then put it to work for you forever.
But most people just don't do that.
Instead they go out and spend on more and more products and services that would help them get off the ground.
If you find yourself doing that even a little, hear this:
IT NEVER ENDS!
That is, it never ends before you truly claim independence from all the gurus and experts offering you help in all possible forms.
True, a lot of it is solid advice and information. I'm not knocking them per se. After all, I'm one of them.
But the thing is, whoever you listen to, whatever you decide to do to get where you want to be online…
Do yourself a favor today and CLAIM YOUR INDEPENDENCE!
If you do that small thing for yourself, you'll never fall victim to any distractions again.
You'll finally be able to reach the success you crave with a strong resolve.
To help you do that, I've created a nifty little tool.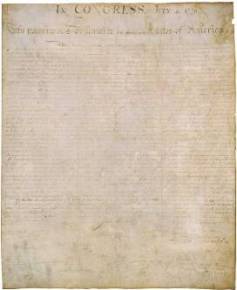 Don't worry, it won't cost you a thing.
But I would appreciate it if you told a few of your peers and friends about it. Why not pay it forward?
To share it effortlessly, just use the quick one-minute form on the download page.
To your Wealth and Independence in 2008!
Best regards,
Juho
PS. Whatever else you do this week, just take five minutes to listen to the recording of the Declaration, and print out the document itself. It could be the most important thing you do all week!