Hey!
I know this is an old subject, and many consider email itself 'old hat' but consider this.
Not only is email not defunct or buried under a mountain of spam, or become irrelevant due to social media and whatnot… the truth is the polar opposite!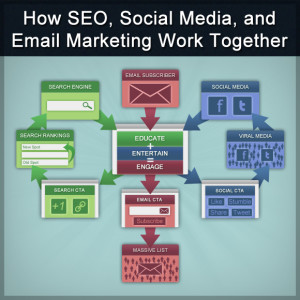 Email has actually become MORE important with the advent of social media:
The frivolous messages now go to Facebook – the meaningless personal updates, low-value messages and plain boring stuff
The product spam and MLM recruiting goes to Twitter – the 'firehose mode' of Twitter makes sure this is where it all goes now!
The unsolicited career advice and networking spam is now on LinkedIn 😉 as effective as that is in itself, too
Even outright SPAM has moved on to blogs, by and large… Along with the actually important textual content.
So what's left for email?!
Oh, just the person-to-person messaging. You know:
One-to-one, moving things forward, personal contact, group work. 
THE most valuable messaging of all – all left alone now!
So for tribe-building and followership… You still have a captive audience… in the inbox!
Need stats to go along with this? Sorry, ain't got any today but it's everywhere you look now.