Hey there,
Keeping it short here – I'm giving you a deep discount on my book Universals of Conversion.
I was going to make it free for a time but due to Amazon policies and whatnot, the best I can do it take it all the way down to $0.99.
So go and get your copy while this lasts: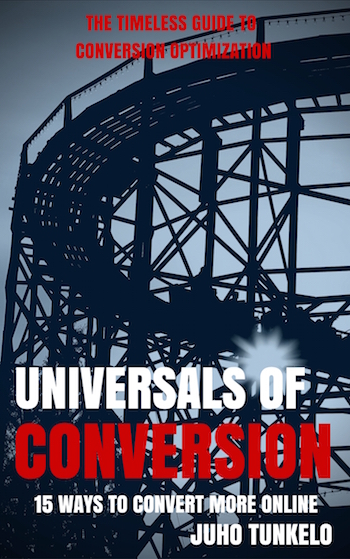 So go and download it to your Kindle or your computer, or phone even… enjoy the tips and the light banter… then go and implement a thing or two on your web site.
Your sales stats will look much better for it. 🙂
Cheers,
Juho