Hey there!
Almost done with 2013, so it's a good time to look back a tiny bit and find something useful.
One of the biggest things to hit online marketers in 2013 was the introduction of Gmail's segregated inbox.
Pretty soon marketers started finding their emails hitting the rarely-opened Promotions tab, open rates plummeting and so on.
The solution?
You need to get Gmail to classify your email right, so it drops right in the Primary tab in your subscriber's inbox.
The way you do this can be manifold, but the important thing is to think about Google's major customers and who they cannot afford to mess with. Think annual reports, important reply chains, financial statements…
Take a look at the GREEN section in the image below and you'll start to get the picture.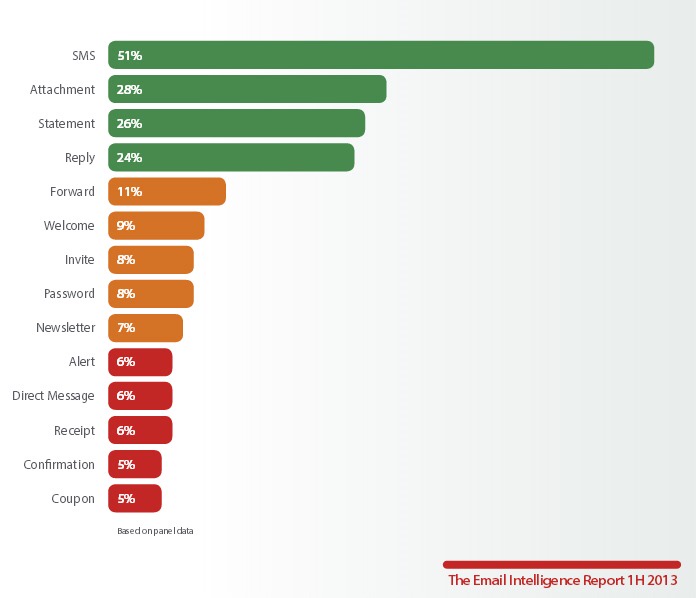 On the other hand, there is a whole host of other words that can ruin your email's deliverability.
Getting classified as an alert or interruption is among the worst, which presents some unique challenges to app developers for sure.
'Coupon' seems to be the death knell, but there's a whole lot more. Drayton Bird recently released a list of such words, take a look in here.
So in 2014, we all need to start paying more attention to what we're sending out, how we're wording it, and generally just generating a more intimate relationship with our subscribers (so they'll actually WANT to read your stuff). The times for copy-paste mass deployed mailings is just about over and we all need to adjust. It's still possible to sell, but you need smarter strategies to make it work.