Hey!
You know those celebrity iPhone apps, usually hastily thrown together just to have a point of entry in the Apple App Store for the fans to find on their own?
Usually they look like very little thought into the design of the app, and even less into what is the intended business purpose of the app.
There are exceptions, however.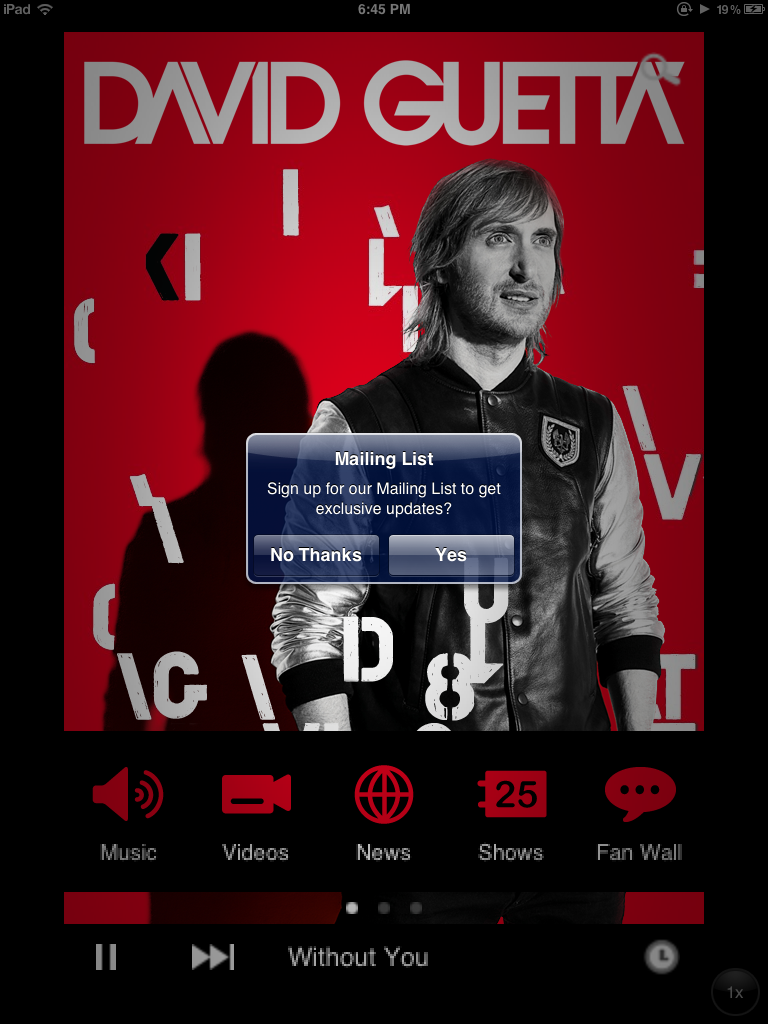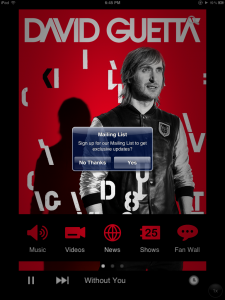 Whoever put together the app for the world famous DJ and Grammy winning producer David Guetta, had a different idea.
When you first open the app, the very first thing they ask is:
"Sign up for our Mailing list to get exclusive updates?"
Considering this is an app for fans, you can bet almost all will sign up for 'exclusive updates'. What fan would prefer to be left out of an exclusive, hmm? 🙂
Clever, clever.
Because once you have the fan on the mailing list, it doesn't matter if they'll even like the app or do anything with it – you already have express permission to follow up with tour updates, offers, everything else.
Mission accomplished.
Before you go about publishing your vanity app in the App Store after an afternoon of development, take a moment to think what you want out of it, and what you want to give in return. Getting email capture and giving your best content is a good place to start.