I know it's been forever since the latest PDF newsletter.
The reason is a long story I won't bore you with…
Anyway, this one's got all kinds of under-the-counter stuff:
36 secret questions that generate intimacy
Persuasion masterclass from Francis Underwood
28 select words that make your prospects feel safe
The one way to boost marketing MORE than copywriting!
And a few more profit-increasing observations I'm sure you'll love to hear about.
If you're a subscriber, go to your inbox and look for the email.
If you're not yet a subscriber, go here and get on the list.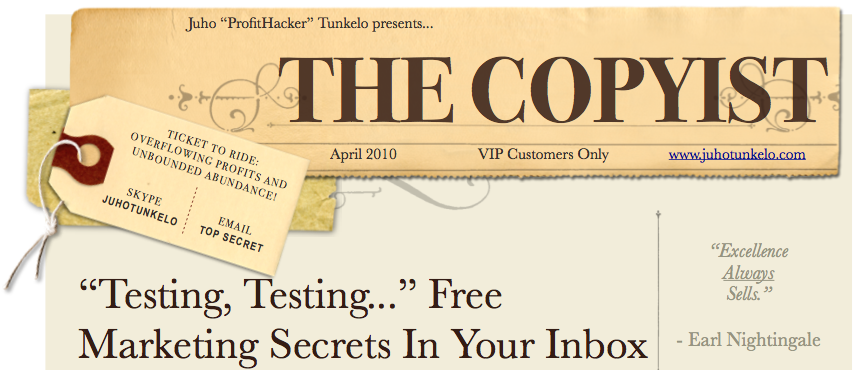 Talk soon!
Juho